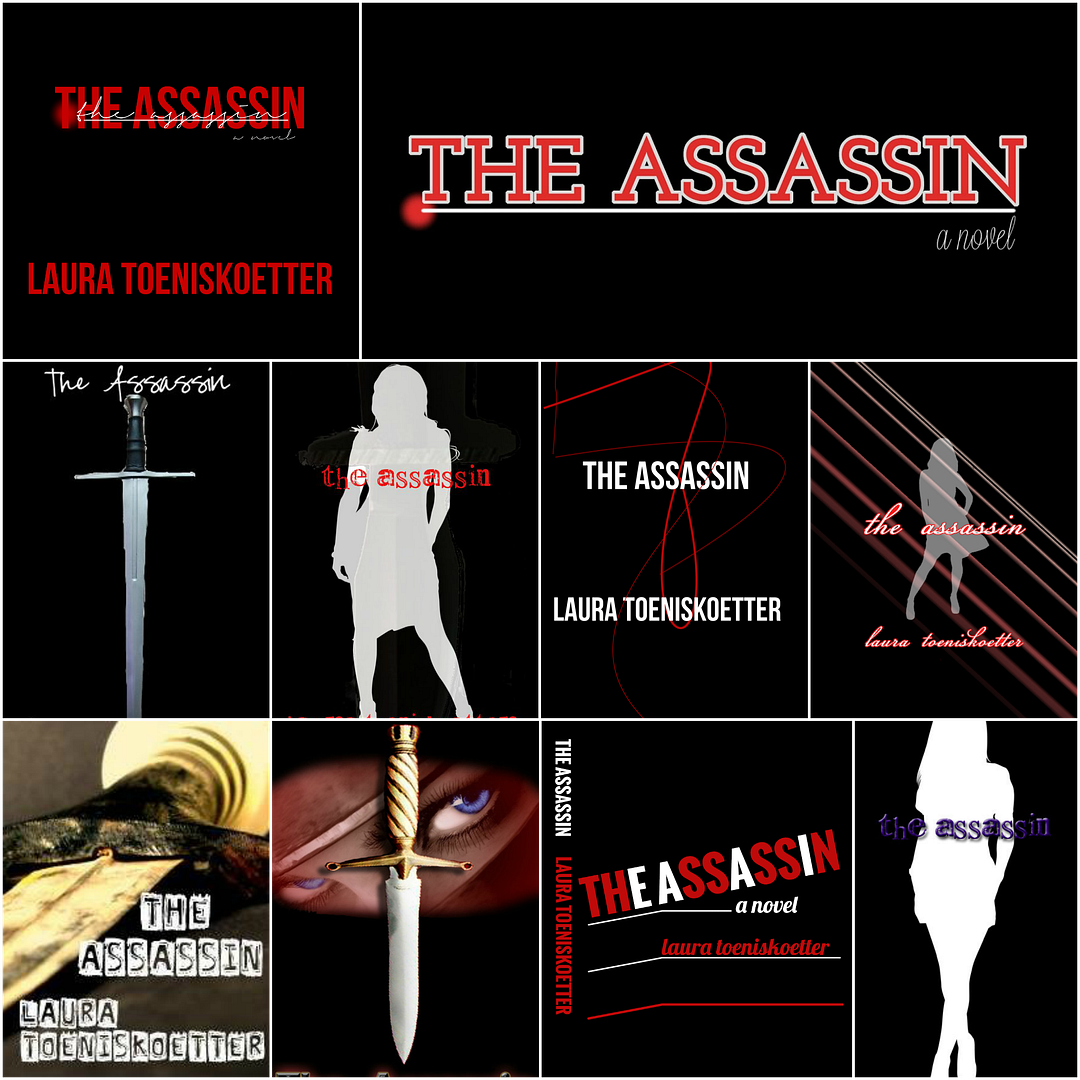 Every book cover I could find of The Assassin between the blog and on facebook. These go back to the inkpop days.
Well, okay, it's not quite time yet, but it's time to share the exciting news! During my brief stunt as a book publicist for Entranced, I learned a lot about the publishing industry, including cover reveals. Cover reveals are a big deal in the publishing industry, and we like to spread the love and let others help us reveal the cover.
So, in November, I'll be showing the cover, the real, legit cover that you'll see when you buy it on your e-reader. But, I want to celebrate this exciting news with other people and I hope y'all will want to help me celebrate. Which is why I'm asking you to help me spread the word the day of!
All you need is a blog and a promise to post it the day of the reveal, NOT BEFORE. That's all I'm asking of ya! Interested? You can sign up
here!