Once again, this is for the blog tour! *dances*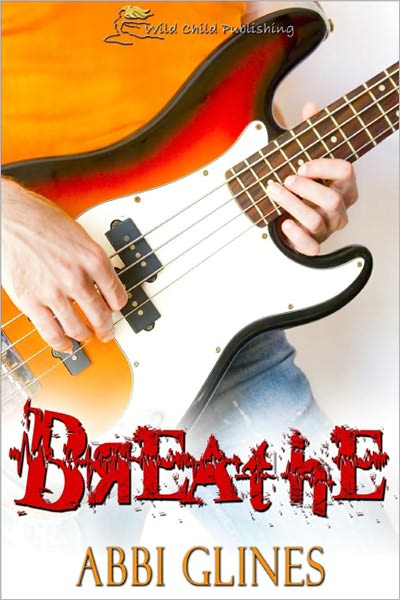 Sadie White's summer job isn't going to be on the beach life-guarding or working at rental booths like most kids her age. With her single mother's increasing pregnancy and refusal to work, Sadie has to take over her mother's job as a domestic servant for one of the wealthy summer families on a nearby island.

When the family arrives at their summer getaway, Sadie is surprised to learn that the owner of the house is Jax Stone, one of the hottest teen rockers in the world. If Sadie hadn't spent her life raising her mother and taking care of the house she might have been normal enough to be excited about working for a rock star.

Even though Sadie isn't impressed by Jax's fame, he is drawn to her. Everything about Sadie fascinates Jax but he fights his attraction. Relationship's never work in his world and as badly as he wants Sadie, he believes she deserves more. By the end of the summer, Jax discovers he can't breathe without Sadie.

But can their love overcome the disparity in their lifestyles? Or will they have to learn how to breathe again?
Breathe
by Abbi Glines is exactly what it sounds like: a teenage love story. Okay, let me set the record straight. I rarely read strict romance books, I have to have some sort of mystery or someone dead or a building exploding to keep my interest. For me, romance is just the extra goodies. But this book, which had no dead bodies or exploding buildings, and I loved it. It was really sweet. Jax and Sadie have a very cute relationship. I loved Jax, he was always doing things that surprised me. As much as I loved the relationship, the biggest thing I releated to was Sadie and her family situation. She lives with her pregnant, single mom, and she feels like she pulls a lot more weight in her family than most teenagers do. I can totally relate to that, as I am the carpool mom of the teenagers. Haha!
I felt sorry for poor Marcus, he was just the friend. Up until my ex who shall not be named, I always ended up as just the friend, so I know the situation well. He handled it well, though I wouldn't have minded seeing more conflict between Jax and Marcus.
The story was really well written, and if there was only one thing I could pick at, it'd be the dialogue, it seemed too formal for the deep south. They never used contractions! That'd be my only complaint.
The characters are really well put together, and besides the dialouge issue, which is nit picky, the characters were really well developed, and I even found myself liking Sadie's mom, who was basically a couch bum.
This book was super sweet, and a great debut. I'll certainly read Abbi's other stuff.