So, because I went through these books so fast and I don't feel like doing a review for each one, I'll be doing books 1-4 of
Vampire Academy
series together.
First Thoughts: The first thoughts got better with each book. I was skeptical of the first book because well, it's vampires. I thought
Twilight
killed the little interest I'd had in vampires.
Boy, I was wrong.
The beginning of book four had my mind racing, so I'd have to say that had the best open, but with a crazy, mind-blowing, tear-wrenching (I did cry) ending to book three, how could I not love it?
Setting: Mostly in Montana, at St. Valdmir's. I loved the setting for the book, because of the seclusion, it made me feel like I was really in a different world.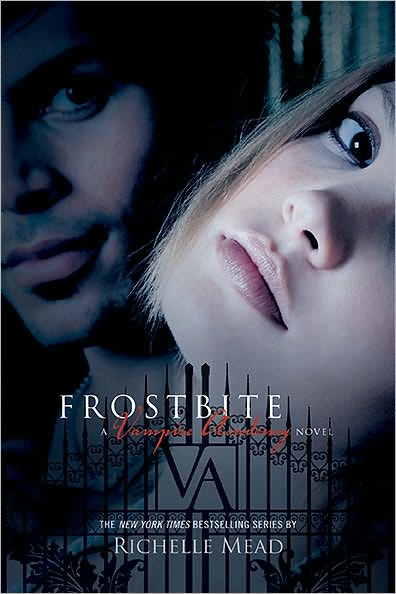 Characters: All of the characters were very well rounded, I loved Rose's point of view and the bond she and Lissa have. Don't get me started on Dimitri. <3
Writing Style: I don't even know where to begin. Amazing.
Plots: Richelle Mead, please tell me your secrets for creating such crazy, twisted, yet consuming plots! They just get better and better with everyone!
Dislikes: The end of book three! WHY WOULD YOU DO THIS TO US?!?!?!
Final thoughts: I'm halfway through book five, and I don't get to finish it until Thursday. I'll try to survive.
This has been a review by Lala!